Sean OHara discusses NFTs on Reinventing the Tattoo Live!
3.21.2022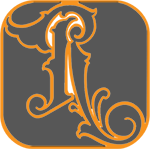 Check out Darkside's Sacred Heart NFTs!
Quick tutorial on how to get NFTs...
1. Download a Crypto exchange app, such as Coinbase, from the App Store, or Play Store. Follow the steps to set up your acct and link a payment method.
2. Download and set up a Crypto Wallet app, such as Coinbase Wallet. This is a separate app from the regular Coinbase app. It is a place you can store your crypto and NFTs. Link your Coinbase Wallet to your Coinbase app acct in the settings section. If using a desktop, rather than your mobile device, there's a Coinbase Wallet extension available for Google Chrome as well, which you would use your Wallet Address QR code to link to your Coinbase app on your phone. Once set up, you are now ready to fund your Ethereum account.
3. Before purchasing Ethereum to buy an NFT, we suggest browsing OpenSea.io, and take note of the current prices for the NFT(s) you'd like to purchase. NFT pricing is generally listed in Ethereum by percentage, and the current Ethereum price can also be found in the top left corner of the ethereum gas tracker link. So for instance, if the current Ethereum price is $3000 USD, then a price of .5 Eth would be $1500 USD. Also, take note of the current gas fees pricing (processing fees).
3. Once you know about how much Ethereum you'll need, click on "Buy of Transfer from Coinbase" on your Coinbase Wallet app or Chrome Extension. Next, select Ethereum Wallet from the list. Purchase the amount of Ethereum you'd like, remember to add enough not just for the NFT you'd like to purchase, but also enough to cover the processing fees (gas fees). Gas Fees fluctuate throughout the day quite a bit, and are generally substantially less late at night or early morning. Average fees range from $20 to $100+, so be sure to check before you purchase. When asked to confirm the transaction, you will be alerted to the current fee price, at which point, either agree, or disagree and try at a later time, but we'll get to that later in the tutorial.
4 Now that you have your wallet set up, and funded with Ethereum, you are ready to purchase you NFT. Use the link to connect to OpenSea.io, and follow the links to set up your account and connect your Coinbase Wallet to the site.
5. Once you have your account set up and your wallet connected to OpenSea, you are able to buy and sell NFTs, just follow the links! You'll be asked to verify the purchase in your Coinbase Wallet app, at which point you'll be able to see the current fees, and total purchase amount. Once purchased your NFT will be viewable under the NFT tab in your Coinbase Wallet.
6. Both Coinbase.com and OpenSea.io have pretty good online tutorials to help you get started if you get stuck, or need more help, we've added links to both. You are not limited to, nor are we endorsing Coinbase or Coinbase Wallet, they are just one of the more first time user friendly wallets available. OpenSea works with just about any crypto wallet, so more advanced user can just go to their site, and use the links to connect their current Ethereum wallet and set up an account.